Old Town Arvada Cruiser Ride takes to the trails and local dive bars stops
I don't know if you have ever been to Arvada, CO, but I have and, until a recent Thursday night, I'd have recommended against it.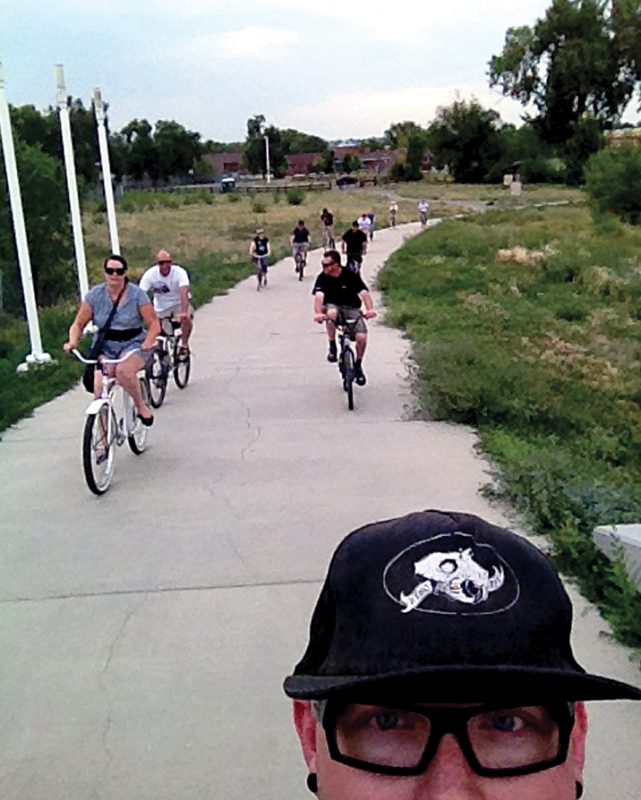 That is, of course, until I had the pleasure of riding with the OTACR (Olde Town Arvada Cruiser Ride). Formed by Emily Rettich, this fun bunch of bike lovers and bar hoppers take to the trails on their bikes with as much glee as they can muster.
Each and every Thursday, from April to October, this group of 20-30 riders jump on their bikes and pedal en masse to a variety of dive bars dotting the suburban Arvada landscape.
While the ride isn't just about bikes and booze, ride leader Rettich says: "In addition to riding bikes, I am using this to bring community into Olde Town Arvada… and the best part of this is that the bulk of our riders live right here in Arvada."
Rettich's bicycle of choice is a white '73 Schwinn she found at a flea market and it's become the love of her life. For years, Emily participated in the Denver Cruiser Ride and the monthly Golden Cruiser ride, but wanted to ride bikes in her own back yard, so she and her bike-loving pals chose Thursdays to launch the OTACR.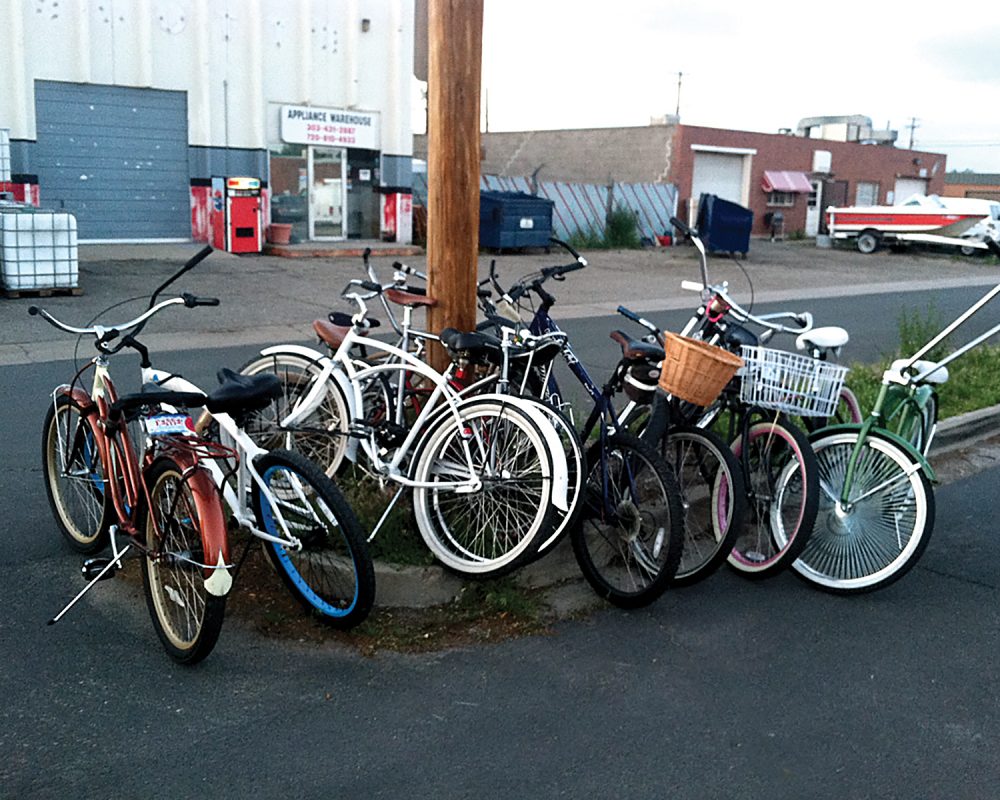 The highlight of the night was our stop at Tipper's Inn. Tucked away in an industrial park, this is definitely a local's locale. As the riders park their bikes out front and mill into the bar, Rettich announces that "court is now in session!" During this time, the riders pour beer and shots down their gullets and debate their plans for doing community service, what the route should be home, and then there's some whooping and hollering.
Into the night, the riders head back to the starting point, and we smile all the way home. Learn more and connect with the OTACR https://www.facebook.com/groups/oldetownarvadacruise/