This in-depth Q&A will give you a sense of who Benno Baenziger is; and why 17 years later, Electra has become the top-selling bicycle brand in the lifestyle and leisure category
Electra Bicycle Company CEO Benno Baenziger and Kickstand Magazine publisher Brad K. Evans discussed the resurgence of the "regular" bicycle. The story of Electra begins in 1993 when Baenziger moves to Newport Beach, CA from Berlin, Germany.
On a mission to start a hip new clothing company, he was also searching for a new bicycle to ride on the sunny boardwalks of Newport Beach. As it turns out, he couldn't find a bike that he liked. So instead of making clothes, he launches Electra Bicycle Company – with a an eye on making quality bicycles that hearkened back to the single-speed heyday of American bicycle history.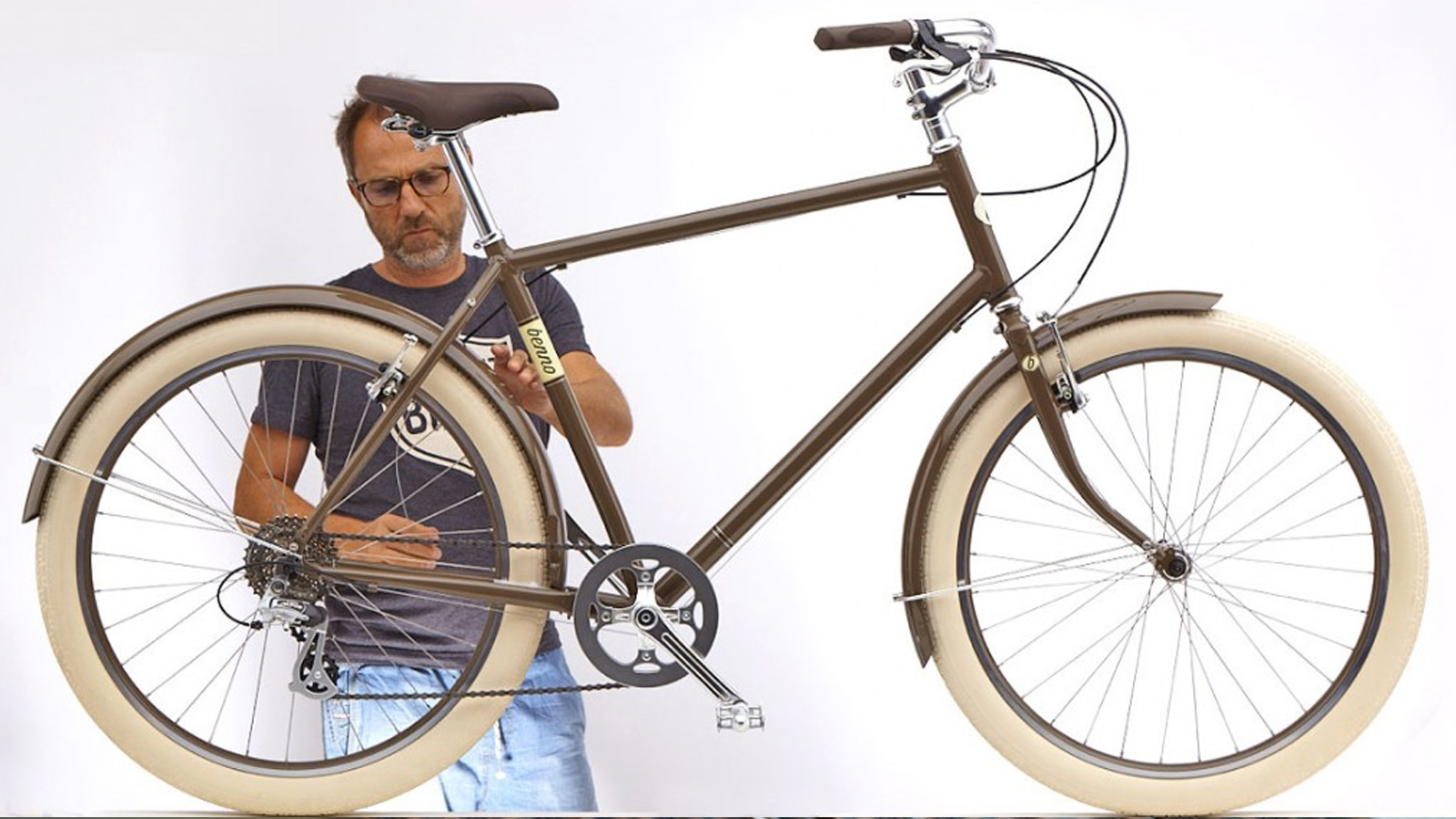 BENNO: MAKES BICYCLES FOR EVERYDAY USE
Brad K. Evans: I've had the pleasure of engaging with Benno Baenziger on numerous occasions, bantering about what we dream about, what we love about bicycling and what we think needs to change in the world. This Q&A is an outgrowth of those conversations, and captures the essence of the company he founded and the bicycles they make.
Brad K. Evans: What have you been doing for the past 17 years?
Benno Baenziger: I am one of the two founders and originators of the brand that today is Electra. Over the years, I have been personally in charge of design, product development, sourcing, marketing and branding. I have developed new bike concepts, parts and graphic designs since day one and was "Jack of all trades" for many years. I have worked with factories, created catalogs, posed in ads, unloaded containers and spent way too much time in Asia singing karaoke with our vendors in order to get our bikes made on time.
BKE: What do you think about most every day?
BB: I think about how to motivate more people to ride bikes — how to incorporate a bike into their existing lifestyle, how to establish bicycling as fun transportation and a leisure activity with environmental and health benefits. Also, how can we stop people from compromising and encourage them to demand a higher level of style and beauty blended with function?
BKE: What do you want people to know about Electra?
BB: We believe in what we do. We are the experts when it comes to a comfortable, well-performing bike. We make bikes that we love and find other people who love them, too. I am not a bike guy; I don't ride 50 miles on the weekend and I don't think guys with shaved legs and spandex are nice to look at. I do like to ride my bike to get from A to B. If I found myself wanting to ride more, I knew I was on t h e right track.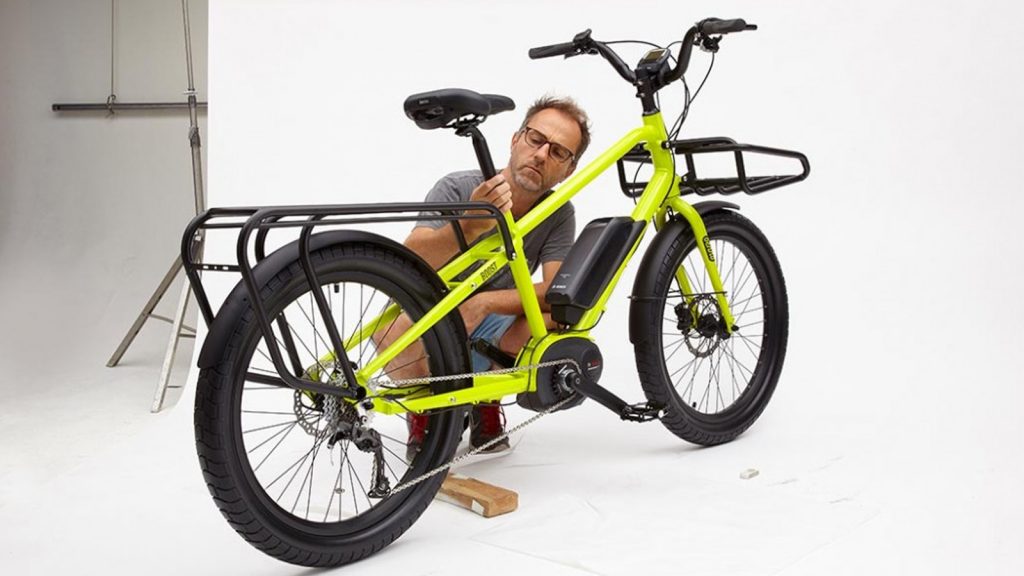 BKE: Electra has been pegged as a "niche" market player. What is your response to those who think this?
BB: I love this one, I always laugh. We are the company that makes bikes for the general public. There are 190 million people in the States alone who are physically able to ride a bike. That's who we are selling to. Most big bike companies focus on the enthusiast. They are the niche market players in my eyes.
BKE: Is there something special that makes an Electra an Electra?
BB: Comfort and style. Other important ingredients are quality and performance, which translate into a smooth and effortless ride. We also study the way people look while riding an Electra. We believe if the bike is designed well, the rider looks natural and comfortable and most likely smiles.
BKE: Electra is credited for essentially resurrecting the cruiser bicycle. In your mind, what is different today in the marketplace than when you started Electra in 1993?
BB: When we started introducing "everyday bikes" into the North American market, the only bike that communicated "a casual ride" was the traditional cruiser. People remembered them for their comfort and style but they were also associated with a heavy and sluggish ride. We modernized the ride and feel of the traditional cruiser, which then later led us to new and revolutionary bike designs such as the Townie (with our patented Flat-Foot Technology), Amsterdam (our spin on the old Dutch bike) and our new Ticino collection (inspired by the old European touring bikes). Today the consumer is more educated about this segment and has more modern, and better, choices.
KSM: What do you think will get more people to choose a bicycle as their everyday mode of transportation?
BB: I didn't think gas prices would do it but when gas was at $5.00 per gallon our sales were way up. However, I believe that was more of a short-term reaction. The fact that it is good for the environment is also short-lived. I think a good start is to improve the infrastructure of cities to make riding bikes safe and fun. But more than anything, I believe we need to find a good image and start a trend that people want to be part of. It needs to be way "sexier" to ride up on your bike than in a nice car.
BKE: Where is Electra headed with design, graphics, function and purpose?
BB: I like the German word "Zeitgeist." It means "spirit of the time." Electra will evolve and be inspired by the stream of time. I personally like to work on practicality and usability of bikes. Smart solutions that will improve and inspire everyday use. Equally important is to find the right language and define the trend that will get more people to ride bikes: finding a name or term for "everyday cycling" that people can use and identify with much like when they came up with the non-intimidating term "jogging" to get more people to run.